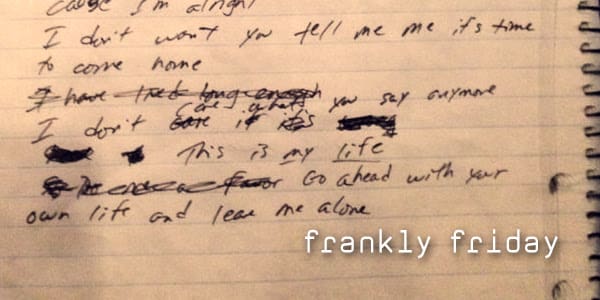 "Don't take any $#!T from anybody."
These are the parting words Billy Joel has offered to his concert fans for years. As the encore comes to an end, Billy grabs the mic and blurts this lasting impression of his persona. Lights out, show over.
You can find the same theme in his lyrics from My Life;
"I never said you had to offer me a second chance.
I never said I was a victim of circumstance"
People that win refuse to be victims. They jump in the driver seat of their lives and refuse to take any $#!T from any bad or good circumstance altogether.
Are you driving your circumstances, or are they driving you? 
If you are one that has mastered the art of navigating circumstances, you have a duty to help others do the same. Be their guide, and remind them it's okay to have an adventure on purpose.
Remind them that it's okay to fail in their pursuit.
Remind them that it's okay to ask for help.
But it is never okay to be a victim.
Weave this into your company culture by talking to your team every week about the big thing they're trying to accomplish.
You should do this because it's the right thing to do. But if you need another reason, stay tuned for next week where we'll talk about the scientific proof that this will improve your business, complete with research from The Harvard Business review and neuroeconomist Paul J. Zak.
Until then, take it plain and simple from our friend Billy.
Cheers,
BW